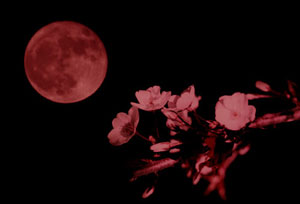 あら屋
---
1. 此処 / about here

あらや(荒屋兵衛)の活動記録を残しています。
This site is a portfolio of Araya.
2. 私 / about me

あらや(荒屋兵衛) / Araya hyoe

音楽、映像、文章、ドット画など、ものづくりを幅広く行うサムライです。
基本的には日本語や日本文化の美しさを自分なりの形にして発信していきますが、
海外にも、むしろ海外にこそ伝えたいものであるため、英語も併記しています。

白猫幕府TAINYANSで軍師(マネージャ)をやっています。

I'm a creator of music, movie, text, and various category, and also a samurai. (Manager of White Cat Shogunate "TAINYANS")
I want you to know the beauty of Japanese and Japanese culture through my works,
so I'll write English captions as possible for foreign people.
But I want you to become able to understand Japanese at long last,
because good using of Japanese enable us to express two or more meanings by only one word
and sometimes English can't express the meaning of difficult Japanese words.
3. 音楽 / music works

広島東洋カープ「2014年4月の月間ハイライト」動画への書き下ろし。読みは「やよいかげき」。
スプリングオペラは "This is Cocktail." という印象で、名前も見た目も大好きです。
和風・洋風の異なる個性が遠慮なく持ち味を発揮しつつもガッチリと噛み合っている、
そんな時にCool Japan的なステキなものが生まれるのではないかと思っています。

Image of competitive two performers with a piano and Japanese shamisen.
You know sounds of Shamisen are very characteristic, but, to create a fantastic music,
we have to try mixing them with European instrument, as a beautiful cocktail "spring opera"(invented by a cool Japanese bartender).

桜には色々な表情がありますが、基本的には哀しみと共に在る花だと思います。
人は幾度も大きな出会いと別れを繰り返し、それでも尚、自らを飾り立てながら新たな春を迎えます。
時には、花をつけず、四季の流れにも抗い、ひっそり静かに暮らしていきたいとすら思いますが、
夜桜の散る様を見ていると、せめてこのように美しく流されれば、と、勇気づけられる気がします。

I think that cherry-blossoms flowers together with our sadness.
People are adorning themselves and living strongly while they experience painful separations many times over.
So I sometimes want to seclude myself from the world without following time and "flowering".
But, whenever I look up beautiful cherry-blossoms falling and shining with moonlight at midnight, I feel it's better that I live like them than a hermit.

時の流れにより、できるようになったことがあれば、できなくなったこともある。
ただ、懐かしい音が脳に流れ込んでいる瞬間だけは、閉ざされた世界に一時的に身を投げることができる。
だから我々は、音を楽しみたいという欲求を抱く。
だから私は、そんな音を奏でられる人間でありたいと思う。
Time is over, but now, start to reverse.

We can't reverse time, but can revert our brain and a whole body to closed time by listening old sounds.
So we often feel like to listen to old sounds and construct memories when our heart is tired.
I don't know whether such temporary actions have any means, but still I want to create music.

歌ものを想定していましたが、映像的に華やかなものを想像できないので、無彩色的な感じに近づけたく。
At first, I was going to make this as vocal music. But I noticed that I should express the large world of low saturation.
その似合わなさが、私には優しすぎた。──生き急いでいる人々へ。
It doesn't suit, but it's too tender for me. ...for people who hurry to live.

"雲雀"という漢字は、雲間から鳴き声が聞こえるところからついたそうです。
Kanji of "雲雀(lark)" is derived from that we can hear their trills between clouds.
「貴方の囀りが 春が来るよと私に告げてくれた 寒い冬は終わりだって 頑張ったねって言ってくれた」
Trills of a lark seemed to be saying "Spring is coming, and winter is over. You stuck with it for a long time!"

RPGツクール2000用のmidi素材を作っていた頃の、渾身の一作。RPGで最も重要とも言われる「決戦」曲。
A back ground music of a decisive battle in RPG.
この頃は、ひたすら「泣きメロの公式」を探して、感動を生み出す論理構造を模索していました。この曲はひとつの集大成です。
4. 映像 / movie works

5. 文章 / text works

いろいろやります(プレスリリース、レビュー、インタビュー、リライトなど) / Many works are not open to the public.(Interview, Review, Proofreading, etc...)
6. 画像 / graphic works

たいにゃん / "Tainyan"


↑この猫は「たいにゃん」といいます。携帯電話やPCのメール内で、絵文字として自由に使えます。
This cat is called "Tainyan". Please use this as a pictorial symbol for your cell phone or PC.

TAINYANSでは、「たいにゃん」という素敵なキャラクターを世間に浸透させることで、世界を少しだけハッピーにしたいと思っています。
Tainyan will make the world a little more happy.

「デコメDEたいにゃん」をダウンロードする / Download "Pictorial Symbols of Tainyan"

1: Download to your cell phone or PC from the middle of link page.
2: Paste in Email as a pictorial symbol.
3: You can make the receiver a little happy!
7. 連絡 / contact

E-mail: araya5151[at]gmail.com
Twitter: @araya51
---
Copyright (C) 2012 Arayahyoe, All Rights Reserved.
協賛 / Link





素材利用元サイト / Materials from

---